Back to Product Range
Adventure is Just Around the Corner. Or Wherever You Want it to Be.
We were born in the dirt and we've played in it ever since. Our long history of developing off-road recreational and racing tyres has gifted us a unique understanding of 4x4.
It's this understanding which has seen our tyres become legendary across New Zealand for both off-road adventures and working 4x4s. They're made to be roughed up, beaten up, taken to the extremes and back again. They won't let you down.
Full time Toughness. Always-on Performance.
Sheer brawn is underpinned with smarter tyre technology. Like our lightweight flexible nylon casing that delivers unmatched puncture resistance without the heavy layers of extra bulk that some manufacturers add. Then there's the unique mud tyre designs that keep gripping on sealed road surfaces, even though they're built to play in the mud. And our special tread compounds that deliver super grippy performance but keep on lasting and lasting, no matter what you throw at them. Maxxis 4x4 tyres are full time tough and always ready to perform.
FIND A MAXXIS TYRES DEALER
On road. Off road. We're fine either way.
Exceptional tread life, outstanding puncture resistance and a unique ability to perform both on and off road, make us believe that our tyres suit New Zealand on and off-road conditions, and New Zealand vehicles and drivers, better than any other range in the market. And we've proven this time and time again, over several decades and hundreds of thousands of kilometres. And if you're wondering whether we have something to suit your vehicle, relax. In NZ we have over 100 sizes and 20 different tread patterns across the 4x4 range, including some tyres developed specifically for New Zealand drivers.
WHY CHOOSE MAXXIS 4X4 TYRES?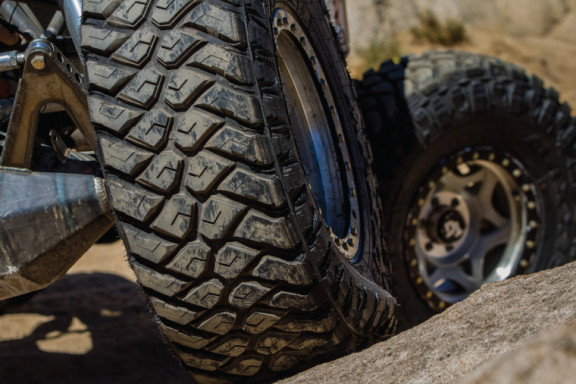 Stable Braking & Handling
A nylon cap ply protects tyres from damage and helps to extend tread life, whilst also strengthening the tyre to keep it stable even under heavy loads.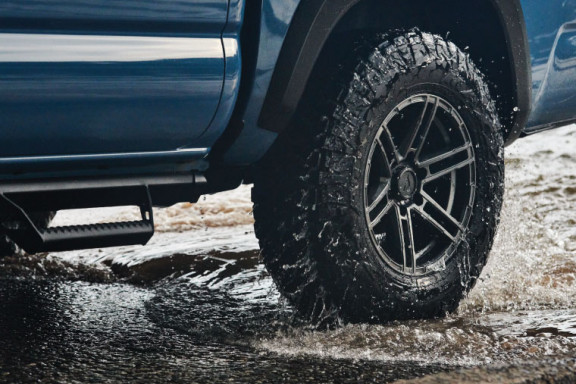 Better Wet Road Grip
Even when you're not off-road, you can trust Maxxis 4x4 tyres to keep you stock on the road. With our unique tread sipes, water drains away quickly for more confident braking.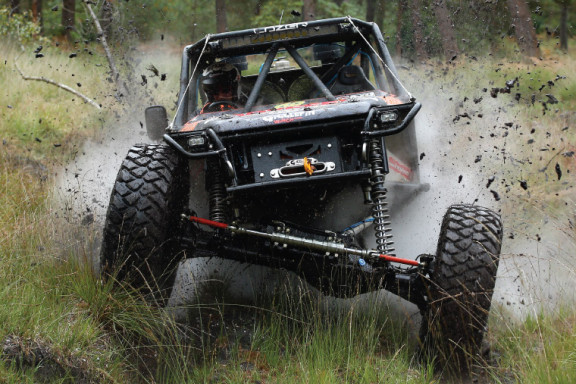 Smarter Tyre Construction
We don't just add bulk. We add smarter reinforcing for greater strength and flexibility, for the ultimate puncture resistance and increased strength to weight.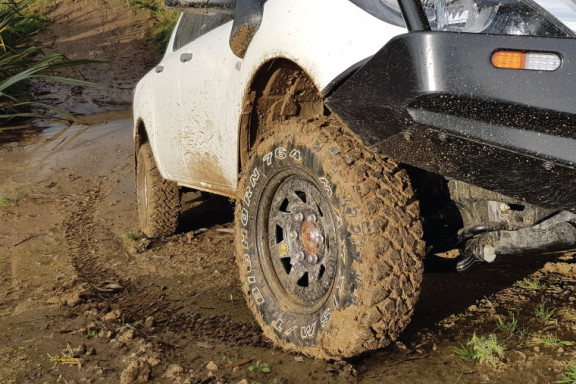 Better Off-Road Performance
Count on Maxxis 4x4 tyres to get you through where others slip. With deep treads, tapered tread blocks and self-cleaning tread grooves, we keep you moving.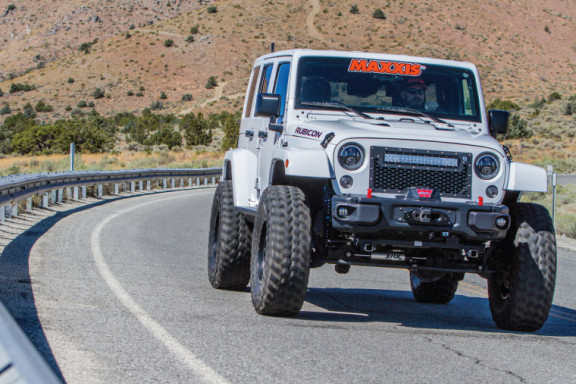 A Quieter Ride
Featuring staggered lugs and multi-pitched tread blogs so you can enjoy your ride with the tell-tale mud tyre rumble.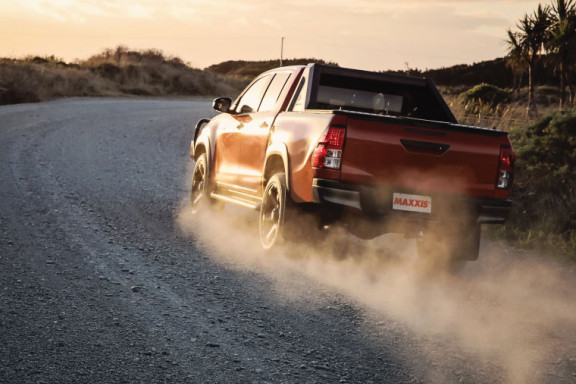 Gravel Road Performance
Nylon cap ply resists punctures and siped tread pattern gives more gripping edges, for maximum durability and control on gravel roads.