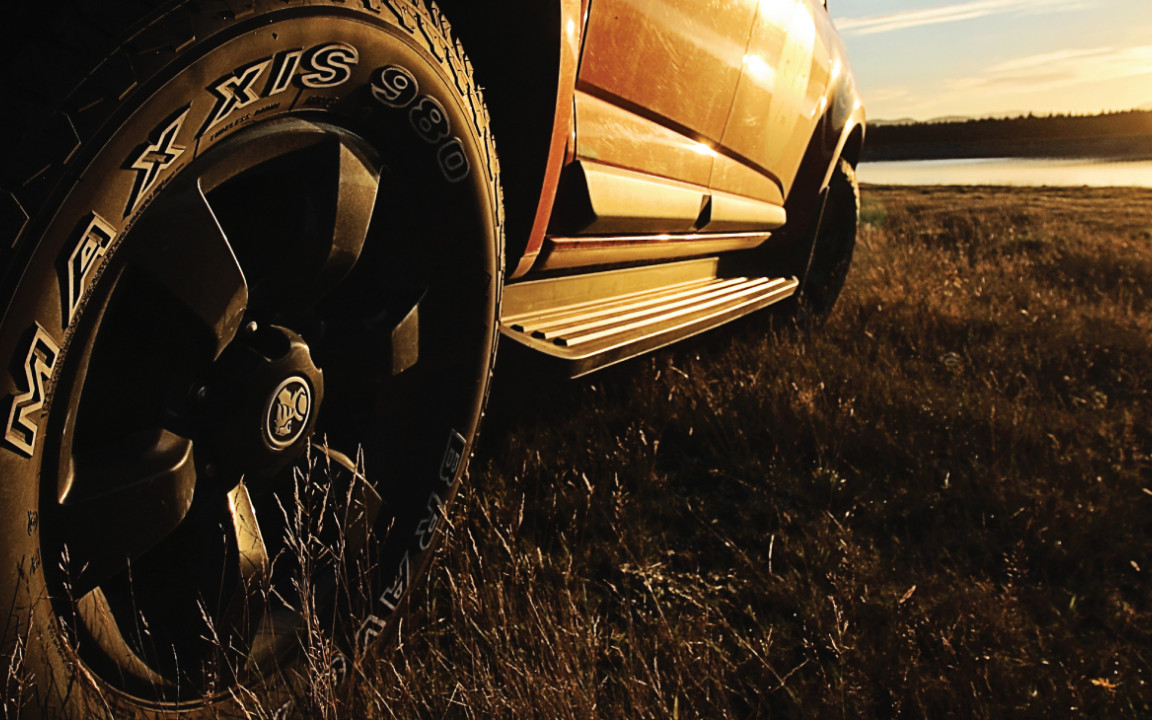 Maxxis AT980 Bravo AT
High Traction All Terrain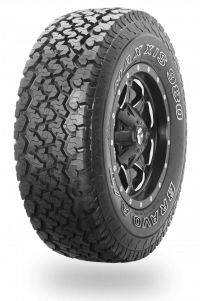 Mild on road. Wild off road
This is the all terrain tyre that has plenty of on-road refinements and comes across nice and tame. But we've added some extra bite for off-road for those who frequently turn off the tarmac and need that little bit extra. Ideal for rural SUV owners with gravel roads.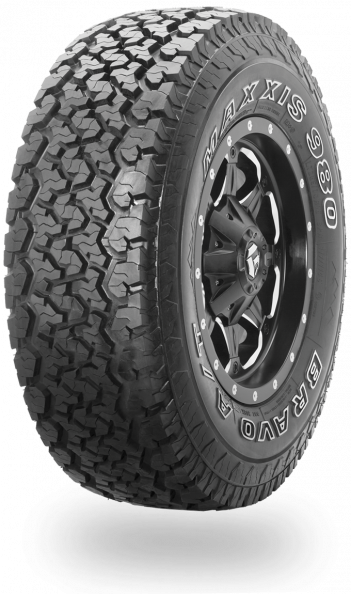 Outstanding All Terrain Traction

That extra grip and outstanding self-cleaning is all thanks to deep tread block with an all-new zig zag tread pattern.

Increased Damage Resistance

This tyre lasts. Adding to the long life expectations is a robust nylon cap ply for improved puncture resistance and added bruising protection.

High Load Capacity

Heavy loads and towing is no problem. The 8 ply (selected sizes only) delivers a more than capable performance.
Made for Rural Living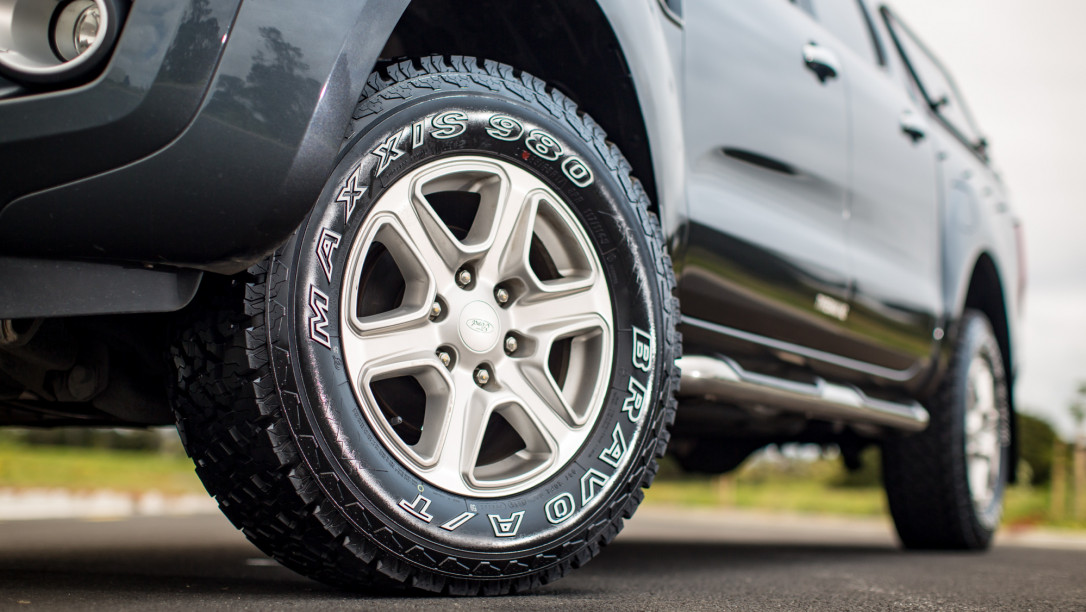 Wide Tread Footprint
You can plant the rubber firmly on whatever surface you're driving on and be assured of stability, even under heavy loads.
Resists Punctures
The special rubber compound and nylon cap combine to repel punctures. This is a tyre that'll be with you for a long time.
Cleans Itself
With tapered tread lugs and square shoulders, mud is pushed out and away from the tyre, keeping things clean and in contact with whatever surface you're on.
Tyre sizes available
15" rim
16" rim
17" rim
18" rim
19" rim
20" rim
FIND A MAXXIS TYRE FOR YOU