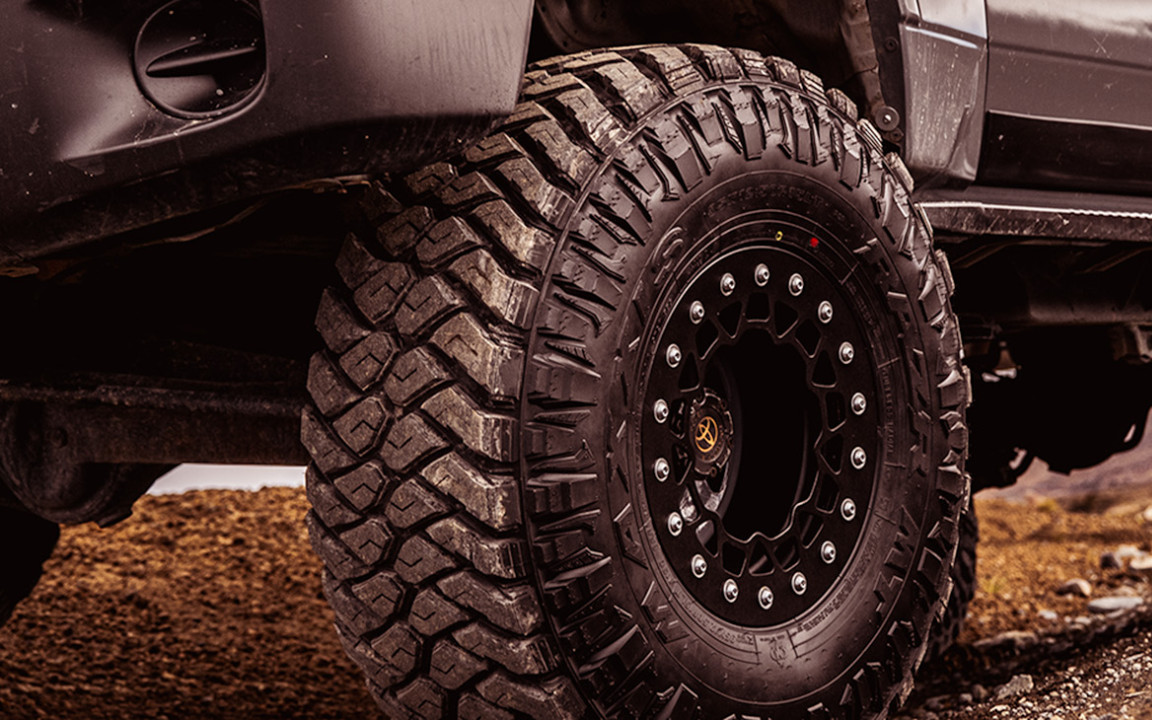 MT772 Razr MT
The Explorer. Untamed.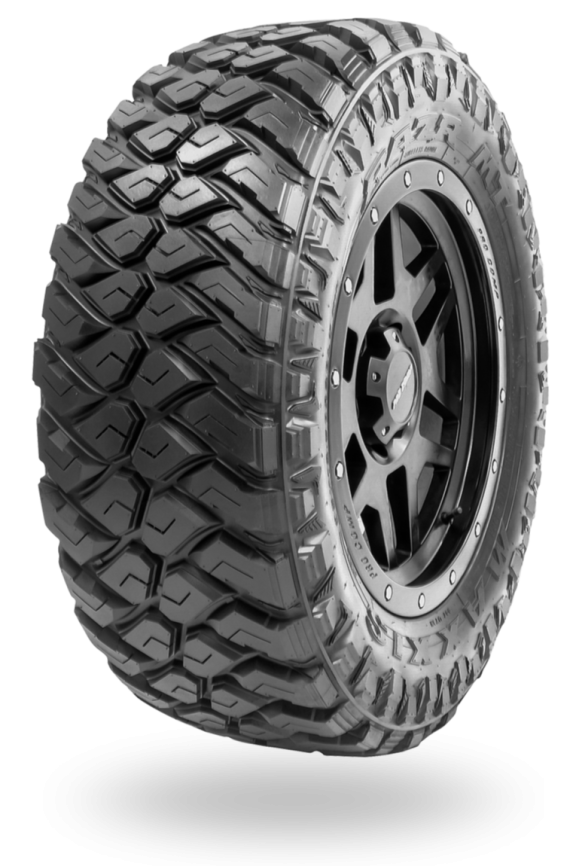 Adventure meets technology. Beware.
They say you should beware of the quiet ones. They're right. The Razr MT is so very quiet on the highway that you'd almost think it's a highway tyre. It's not. Pull off the road and ready yourself. The Razr was built with 4x4 racing blood in its rubber. It was built from years of racing technology and expertise. This is a tyre that will take you beyond your limits. Then keep going.
Super tough in the harsh stuff.

The edge-to-edge Armour Ply and a 3-Ply sidewall with Debri-Shield wrap-around tread blocks means sharp stuff finds it virtually impossible to get through. No more tyre changes on the side of a gravel road, on the family camping trip, or deep inside a forestry block.


Extra grip in the soft stuff.

Dual-stepped tread blocks and multiple siped edges means a heap of gripping edges to get traction and keep on moving. And a stair shaped shoulder design and wrap-around lugs mean more grip to get you up out of ruts.

More control when you hit the road.

Those siped tread blocks also mean extra water drainage on a wet road, and a nylon cap ply means a stable ride at high speeds. No more compromising highway safety for the offroad grip that you need.

Hear yourself think on the highway.

Say goodbye to that whumping on long highway stretches. The Razr has revolutionised what mud tyres should sound like on the tarmac. They should sound like… nothing. Noise cancelling technology has the Razr MT outdoing a bunch of other brands' All Terrains for quietness.

Go on. Give it a hammering.

The Razr MT has super damage resistant chemical fillers in the tread compound, to make it extra resistant to cutting, tearing and chunking. So you can keep the battle scars for the 4x4 and avoid the extra noise, wear and handling issues of damaged tread lugs.

Lasts forever.

Well not actually forever unless it's preserved in a museum or mud bog somewhere. And we're not making promises because we don't know about your setup or how you're going to pump yours up. But 80,000-100,000 kms is pretty common. More on setups for optimal long life below.
THE WORD ON THE STREET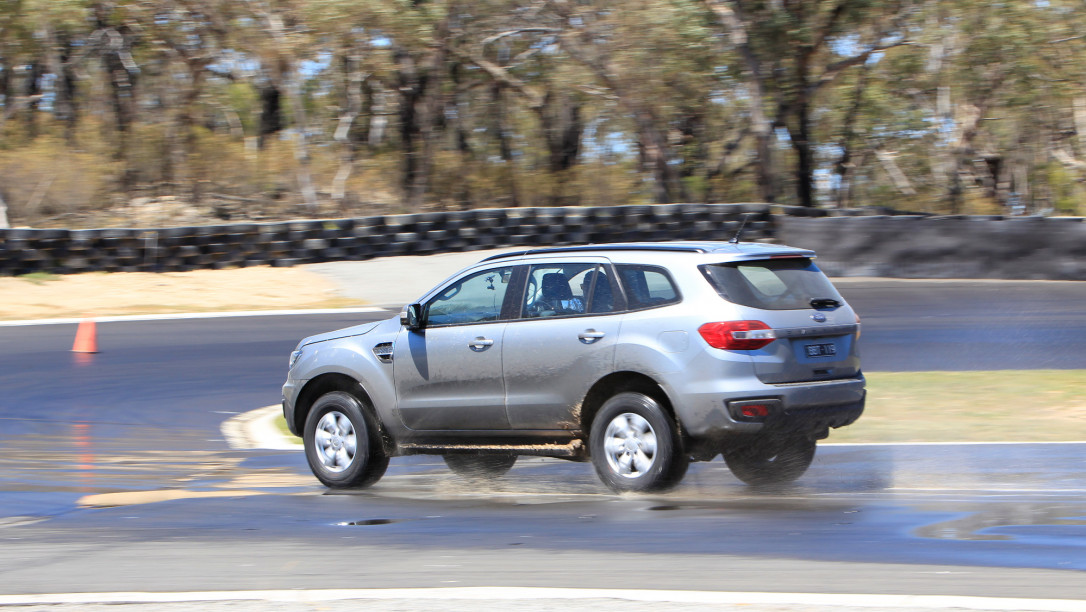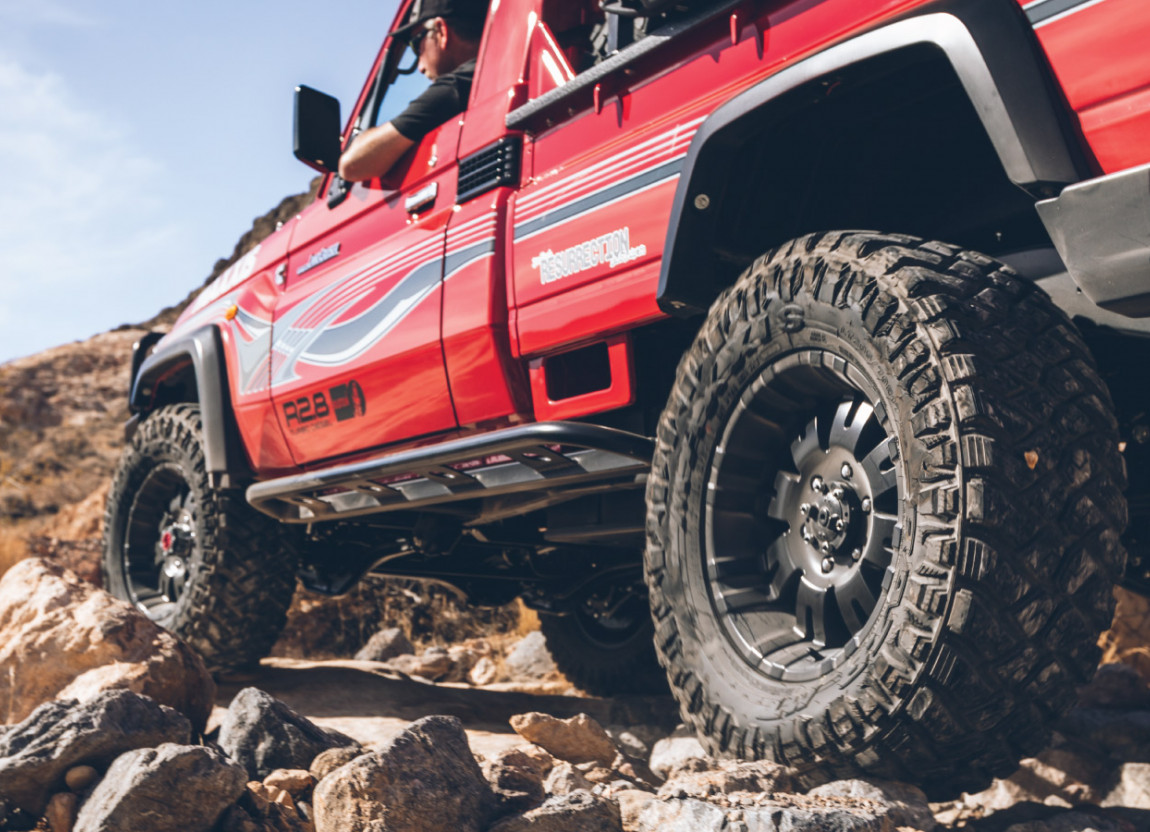 From people who know
Full Disclosure: These Legends got a Maxxis vest for taking the time to share their story. And for fronting up to the camera, they deserve it. Their stories are their own.
Tyre sizes available
15" rim
16" rim
17" rim
18" rim
20" rim
PRO TIP!
Razrs are designed for all types of vehicles from fairly lightly laden NZ utes, to Hummers that tow pallets of bricks. The key to making them work for all those different vehicles is getting the inflation pressure correct. A 10PR Razr can carry up to 1500 kg per tyre at maximum inflation, which gives you a gross laden weight of 6 tonne – by comparison the GVM (Maximum Gross Laden Weight) of a Ford Ranger is 3200 kg, or a current model Toyota Hilux is up to 3100 kg. So to get the best out of your tyres for a more NZ-style of vehicle, you'll need to make sure you use that's vehicle's recommended tyre inflation pressures.
This is the secret to getting the best out of any 4x4 tyres: Start by checking your owner's handbook for recommended tyre pressures for your vehicle. (We checked and a Toyota Hilux comes with a recommendation of 35 PSI inflation pressure for LT-rated tyres – that's a little lower than the maximum inflation rating of those tyres which is normally more like 80 PSI). Use that as a guide and never inflate your tyres to their maximum pressure, unless the total weight of your vehicle and the passengers and load it's carrying adds up to the total weight that the tyres can carry at maximum inflation. Over-inflated tyres wear faster and don't handle and grip like they should. Correctly inflated tyres will work harder for longer, and take you to more places.