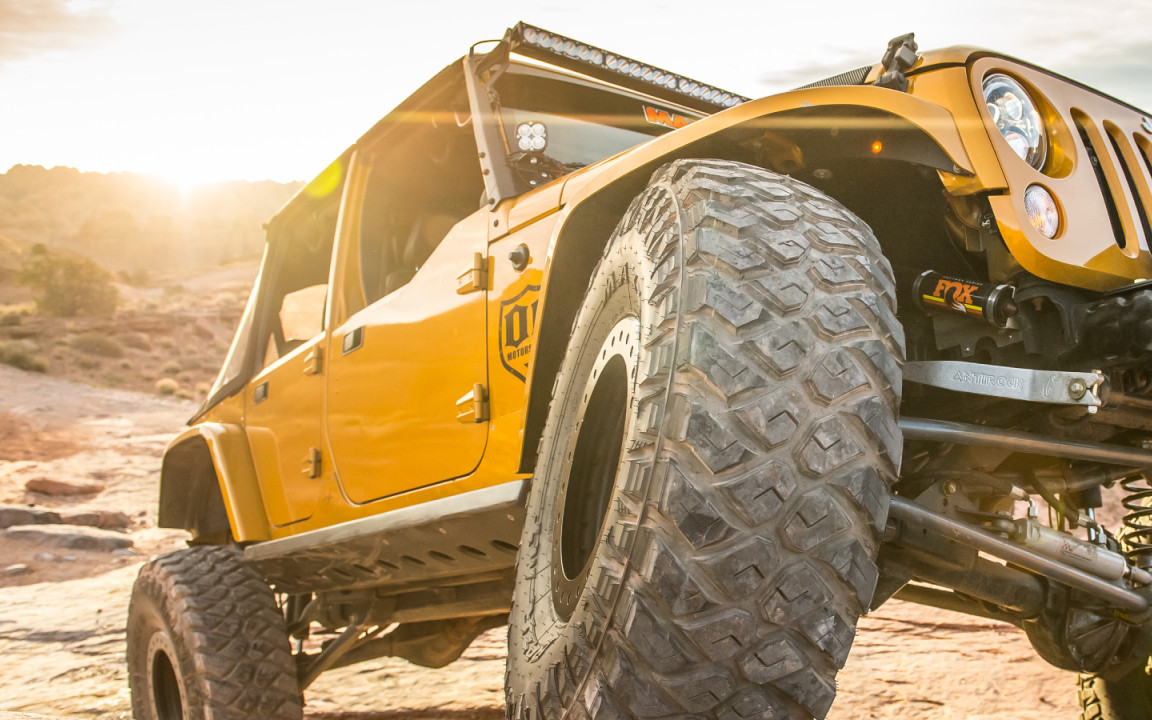 The Maxxis Razr
Untame your 4x4.
Some tyres don't follow the tracks of others.

Do you hear the snarling? The Razr family is here… and they're ready to show you what they're made of. Born from a long history of off-road and racing technology, the Razrs are born explorers to take you further than you thought possible – over and over again.
Their Armour Ply construction and anti-chunking tread compound means they're virtually indestructible when the going gets rough. And when you hit the highway, they'll surprise you all over again with their quiet capability and road manners.
Get away from it all with the tyres that get away from everything.
With the right tyres your spot isn't on the roadside, or stuck somewhere off road. It's wherever you want it to be – whether that's a nearby camping spot, a difficult off road track, or a far away highway destination. Whatever the challenge, the Razr family is up to getting you there… and back. Just remember to tell them to stop before they go too far.
Race-bred for action. Tuned for adventure.
We took 50 years of playing in the dirt and off-road racing success, then added a heap of sophisticated highway tyre traction and acoustic technology. We developed the Armour Ply, on the back of our hugely successful nylon cap ply. Added multi-stepped Razr lugs with anti-chunking compounds. Built in the Debri-shield sidewall. All across a years-long testing and development program and a determination to not rest until we'd perfected the off-road tyre.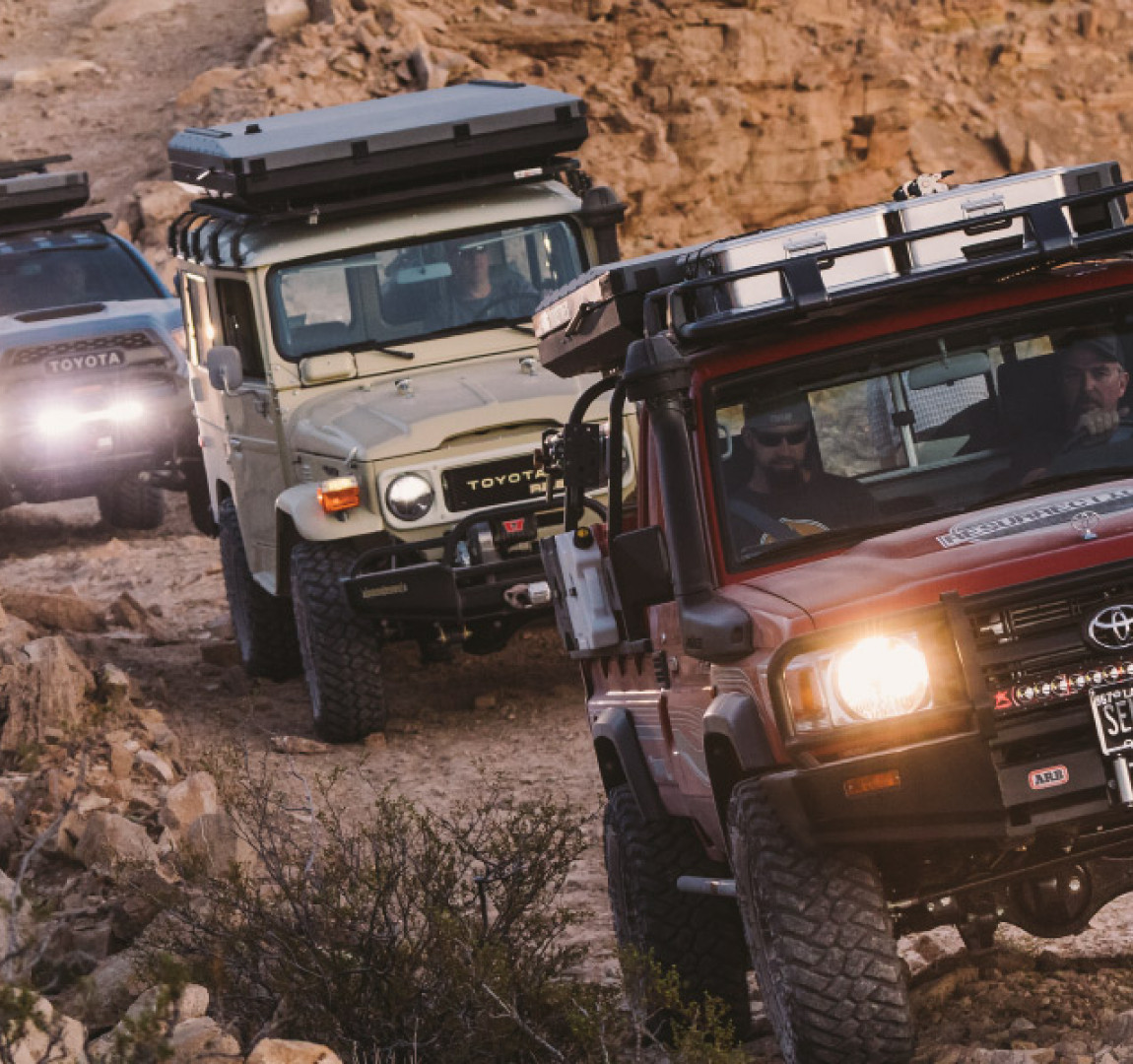 Which Razr is best for you?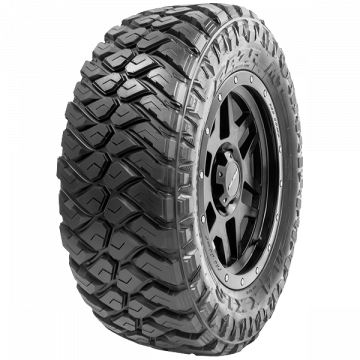 MT772 Razr MT
The Explorer.  Untamed.
Forged from off-road racing blood mixed with boundary-pushing tyre technology. The Armour Ply creates a virtually impenetrable shield, to combine extreme durability with extreme traction in a tyre that craves mud, rocks, grit and dirt. Yet get it on the road and it's the quietest mud tyre around. Beware of the quiet ones. They'll push you to your limits...then beyond them.
A pure-bred explorer, choose this tyre if you want to unleash your 4x4 to go places you never thought possible.
LEARN MORE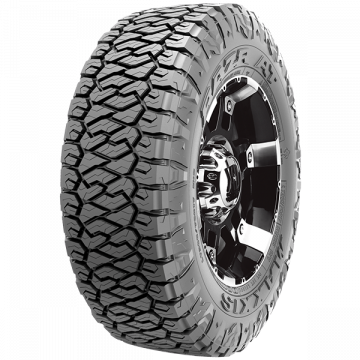 AT811 Razr AT
The New Legend.
It may hug the highway but the Razr AT is just biding its time, waiting for you to turn off the tarmac and unleash your 4x4 fury. Containing the same Armour Ply as it's big brother, it's unbelievably tough and capable of scaring even diehard 4x4 fans with its ability. No-one ever knew All Terrain could be this good.
Probably the most aggressive looking all terrain tyre ever, choose this tyre if you spend more time on the road but reserve the right to go wild.
LEARN MORE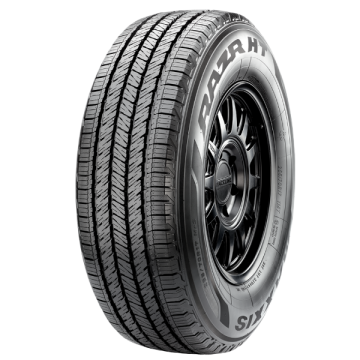 HT780 RAZR HT
THE HIGHWAYMAN.
The rebel for the road. The Highwayman brings the trademark RAZR attitude to the road for the very first time. Yet this is no normal motorway hugger. This is a RAZR tyre, so expect a level of toughness and longevity that'll see it last longer than the tarmac you drive on. Sure, it's very quiet and cushions the ride with a velvety smoothness but at its heart there is an outlaw, waiting to ride into the sunset and towards adventure.
If you live life on the open road, the Highwayman is the choice for you. It has a perfect balance of grip and grit, comfort and muscle…and plenty of that RAZR attitude.
LEARN MORE