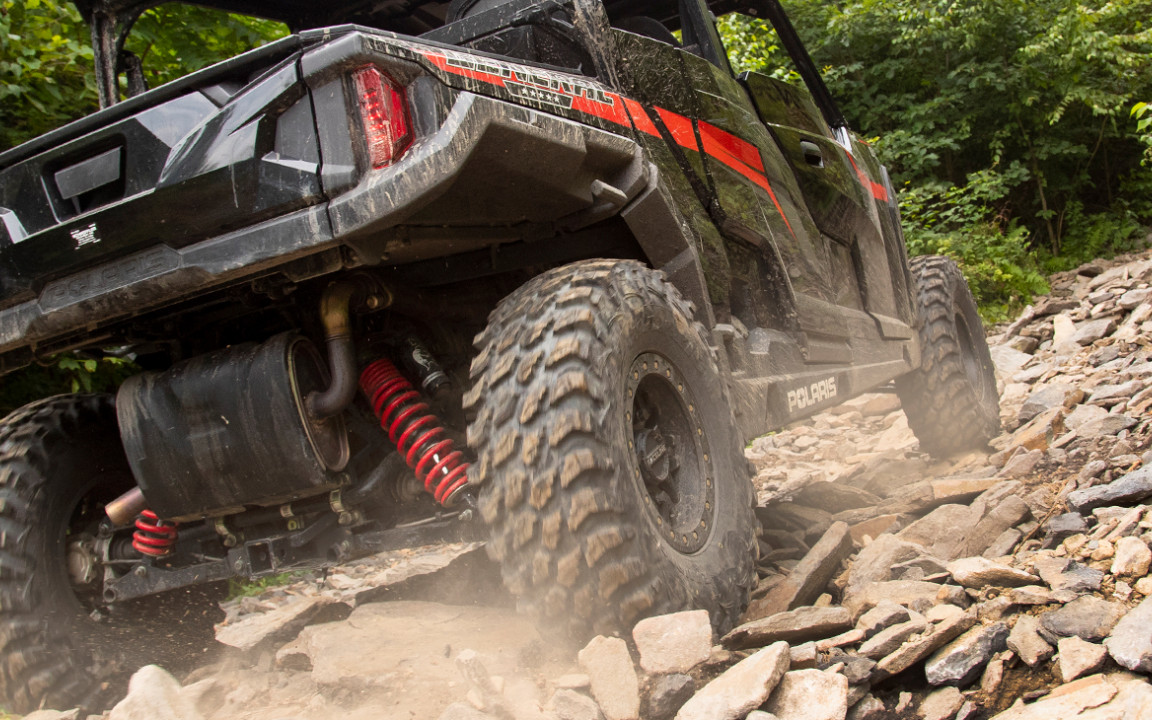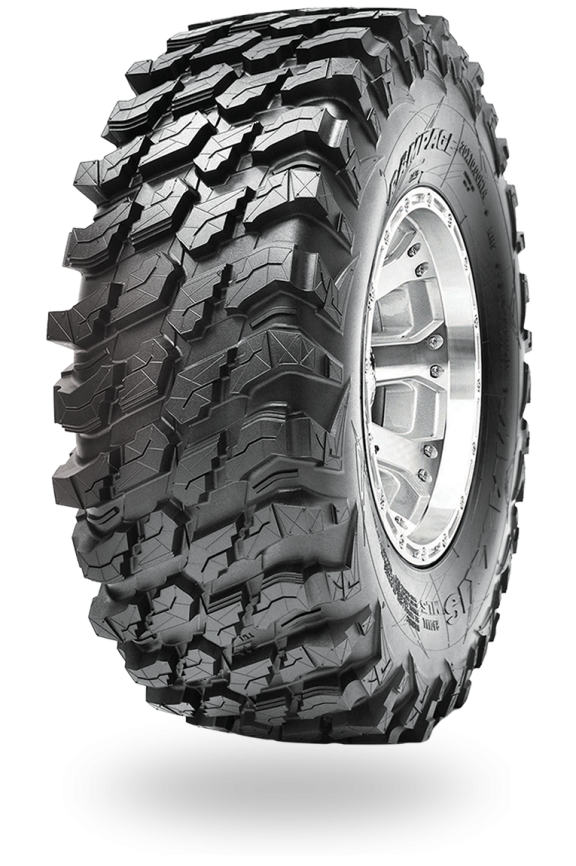 Controlled Aggression
This is one of those tyres that will let you run amok. You can get it dusty and muddy. And it likes nothing more than a run down the river bed or a race along a shingle track. The Rampage is made as an all-purpose, all terrain that'll take you where you need to go and back. Lots of times.

Stay On One
The Rampage has been optimized for a long life. Everything is geared towards an ongoing performance, with a tread that seems impervious to wear and tear. You'll be enjoying some fun with this tyre for a long time.
Made for Everywhere
There's an aggressive all terrain tread pattern just waiting to attack whatever surface you plan on running over. Or through. It's particularly fond of some rocks and the type of gravelly tracks that will puncture an average tyre just by looking at it.
Based on Your Ute
This bit of rubber is based on a light truck tyre. It's made to handle the rough stuff, the heavy loads and the alternating terrain. It's a tough beast and makes for a great workhorse that'll put in a real shift without complaint.
Treat it Mean
It doesn't matter what you throw at the Rampage. It can take the knocks, the rocks and everything else. So once you've had them fitted you can go wild. They'll keep you grounded.
Fear No Jagged Edge
The puncture resistance is strong in this one. There's no need to be worried about jagged rock edges, thorns or the odd bit of a sharp something. You'll roll over it, carry on and look back with a smile.
Find a Maxxis dealer near you