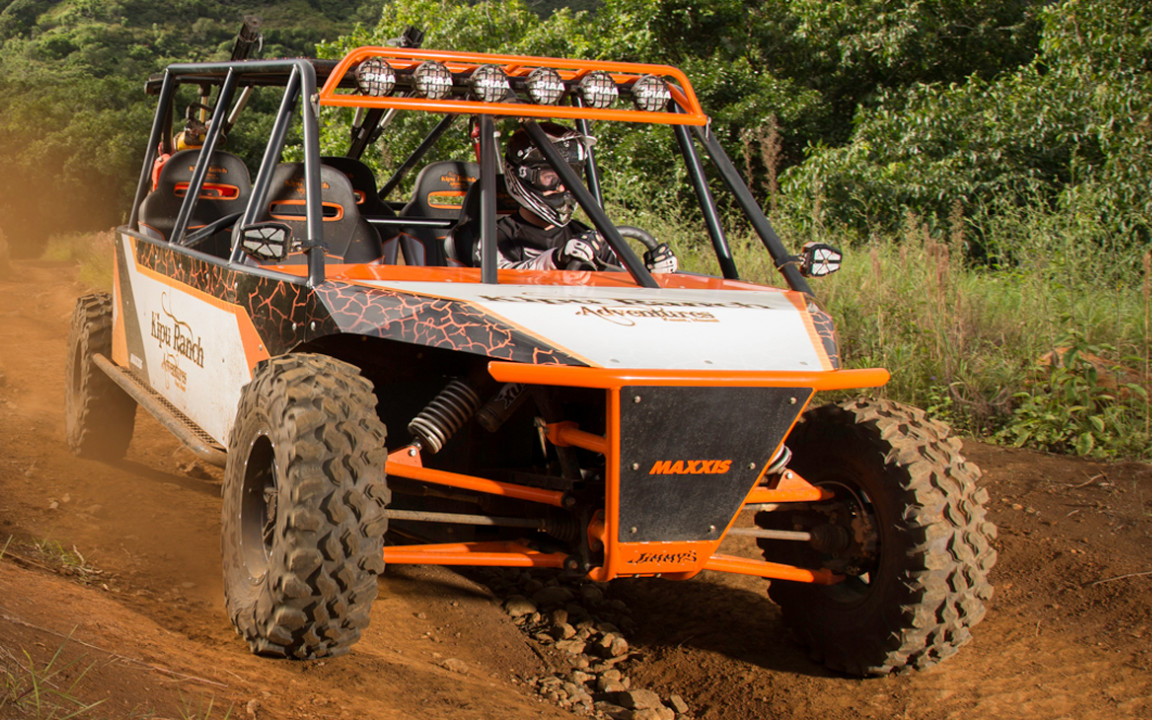 ML1 Carnivore
Eats Any Terrain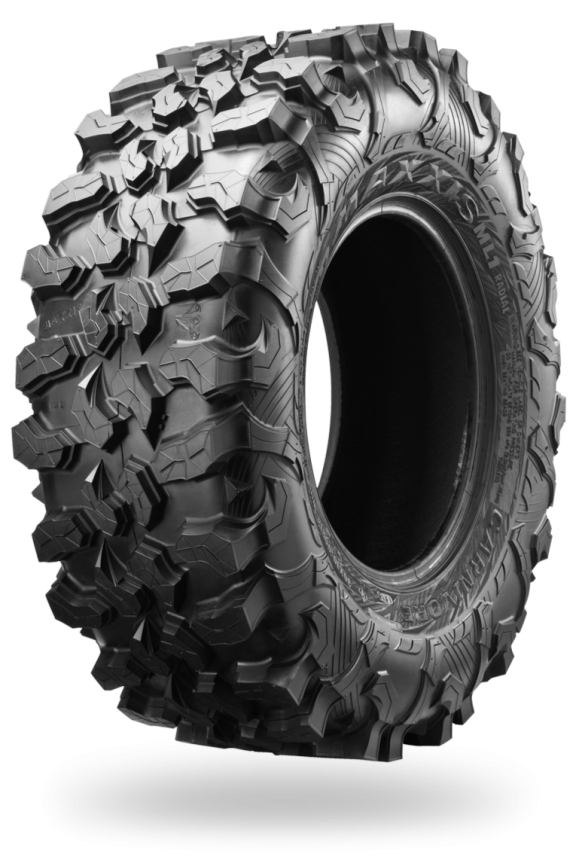 Fill Up On Fun
The Carnivore is a meaty, gutsy beast of a tyre. It's hungry for the most extreme terrain and has an appetite for high powered machines that like to live life at full throttle. It might be the grippiest recreational tyre we make. It's certainly the most fun.
Hungry for Adventure
Take a deep breath and swallow hard. The Carnivore is going to push you and take you to places you didn't think possible. You'll climb rocks, wade through mud and speed over the shingle. This is going to be fun. And maybe just a little bit scary.
Fast Food
With an 8 ply radial casing, this is one tyre that can handle the high horsepower of modern SXS's. Throttle up and gun it over the course or just live life in the fast lane, the Carnivore will keep you stable and in control.
Fill Up As Much As You Want
It's all in the construction. This tyre is made to take the pressure and the heavy loads. You can fill up, load up and then add some more. The Carnivore will take it and ask for a second helping.
It Loves the Tarmac Too
This is an equal opportunity tyre. It just loves going for a thrash and that includes taking it to the tarmac too. You'll stay in command as the speed climbs.
Teeth That Last
As you'd expect from a Maxxis tyre, the Carnivore has some teeth that'll last even after you've monstered the roughest terrain. The superb treadwear means the fun can carry on for a long time.
Those Looks
We know you might not want to buy a tyre based on how it looks. But if you did…then there's no denying the Carnivore looks the part. There's no subtlety here. Just a monster slice of rubber that's ready for some extreme fun.
Find a Maxxis dealer near you