Back to blog
The Rebelle Rally is a little different. Not the racing itself, that's as tough and demanding as any other race. In fact, it's more gnarly than most. Drivers need to deal with deep sand, plenty of rocks and builders, and some 2000 plus kilometers of tyre killing heat. They also need to be female, as do their co-drivers. That's because the Rebelle Rally is an all-woman affair, designed to encourage women to take part and enjoy the world of off-roading.
When Emily Met Rod


Emily Miller had a successful career in sports marketing when she met Rod Hall. She was drafted in to help produce a series of large-scale sporting events and impressed Rod with her relentless work ethic and attitude.
We imagine impressing Rod was no mean feat either. This is a man who competed in 50 straight Baja 1000 races, winning 25 of them in multiple classes, and who is an inductee in the Off Road Motorsports Hall of Fame. Rod was a certified legend and knew everything there was to know about the 4x4 world.
He saw something in Emily, and despite her growing up in a petrolhead family where vacations were often based around visiting motoring museums, she had never driven in an off road race before. Rod decided to change that.
He set about teaching Emily about all the ins and outs of the sport. It must have been a great privilege and terribly exciting to be taken under the wing of this motorhome legend. One thing is for sure - Emily certainly made the most of it.
Before long, Rod announced Emily as his newest team driver and asked her to join his GM Factory Team for Team Hummer. Showing early promise, Rod quickly moved Emily out of the stock vehicles and into more competitive vehicles.
It was just the beginning of a whole new career. Not just for Emily, but for women off-roaders everywhere.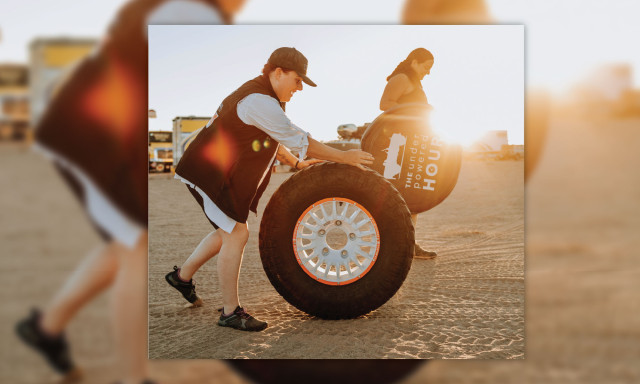 The Rebelle Rally Early Years


The road wasn't all smooth going for Emily. There were a few potholes and bumps along the way, mostly in the form of outdated attitudes to females in motorsports. It wasn't unusual to be told outright that there was no place for women.
Back then, in a field of 100 or so drivers only 2 or 3 of them would be female. The scrutiny must have been huge, with every move and mistake well and truly under the critical microscope of male drivers. The good news is that was no deterrent for Emily.
Determined to inspire more female drivers and lead the positive change, the Rebelle Rally was born in 2015. It was designed to break down barriers and provide a valuable opportunity for women interested in motorsport to develop and indulge their passion, free from the often intimidating atmosphere of traditional race meets.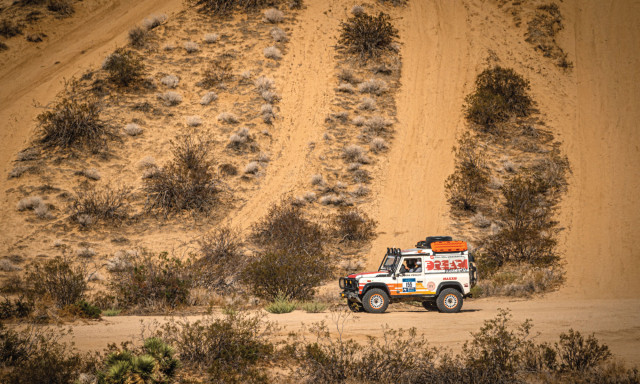 Stock vehicles are used in the Rebelle Rally, which opens up the event to keen amateurs who can use an unmodified vehicle and take part. It was a good way to showcase the capabilities of vehicles many had sitting in their driveways, encouraging drivers to experiment and use them to their potential.
The event is run on a points based system, rather than competing on speed. There's no GPS navigation allowed and competitors must rely on proper old school navigation techniques. Yes, we're talking maps that never fold back up as nicely and using a compass. It's a useful skill and the only way teams can find the various remote checkpoints they have to get to. There's 'levels' of checkpoints too.
A Green checkpoint is marked with a flag. Blue checkpoints may or may not have a flag. Black checkpoints definitely do not and are the hardest to find. The points awarded are as expected, with more for the harder checkpoints found and navigated to. It's a great way to do it and calls on the teams (a driver and navigator in each) to work together. Team members can swap roles if they like.
For women who want to enter but who cannot find a team member, the event will match them up with a like-minded individual, meaning some teams don't even know each other until a few days before the event. At the end of a long day's racing, teams set up camp together and ready themselves (and their vehicles) for the following day.
The inaugural event had 72 women take part. Since then, interest has been strong and when the 2022 rally kicked off just north of Lake Tahoe, Nevada, there were 55 teams vying for the top spot.
It's fair to say the Rebelle Rally has been a great success so far. Which is something we want to continue, because…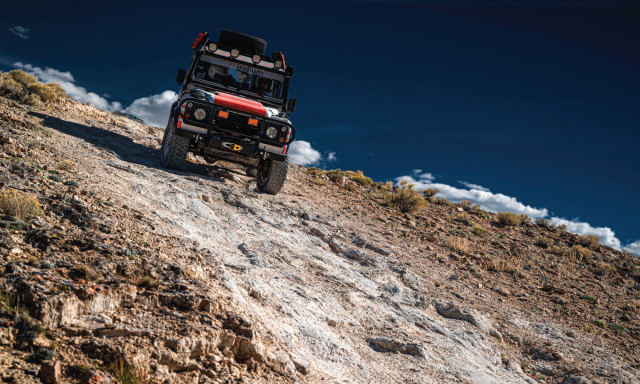 The Maxxis-Riding Team
Putting the RAZR MT tyres to the test in last year's Rebelle Rally was Jenna Fribley and Liza Beres. They joined forces as a result of their husbands bromance (the husbands host a podcast about their shared love of old Land Rovers called 'Underpowered Hour') and decided to do more than just talk about off-roading, like their husbands were doing.
We're glad they did. Last year, they powered all the way to the finish line on their LT265/75R16 RAZR MTs.
"The tyres performed incredibly well in any terrain that we threw at them" said Jenna.
"Rocks, sand, loose gravel and hundreds of miles of washed out roads, not to mention the Glamis sand dunes. The ride was smoother and quieter than it's ever been…we wouldn't hesitate to run Maxxis Tyres every time".
If you want to learn more about the Rebelle Rally - check out their official website. We think it's here to stay and look forward to playing our part for many years to come.